Grades
Crescent Valley High School teachers keep an up-to-date grade book online. Access to grade and attendance records is available through Gradebook, the district's online system. With a Gradebook password, students and parents/guardians can view grades, as well as overdue assignments and absences.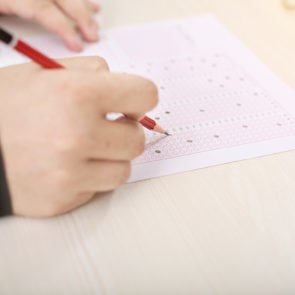 Gradebook
Students and parents may check grades and attendance online with the Gradebook. Student grades displayed on Gradebook are estimations only.  Questions regarding student grades on Gradebook should be directed to the teacher of the course in question. All classes are graded A, B, C, D, F, P (pass), NP (no pass), G (no grade), or I (incomplete). A=4.0, B=3.0, C=2.0, D=1.0, F=0. G and NP are not figured into the GPA.
Gradebook Instructions
Logging in to Gradebook
Each parent/guardian has a unique user name. Passwords are available from the Registrar.
Gradebook access is dependent on access to the servers of Corvallis School District, Linn-Benton-Lincoln ESD and Excelsior Software. Occasionally one or more of the servers is unavailable or the system is down for maintenance. If you receive an error message, please allow a few hours before reporting the problem.
Known issues will be posted on the CVHS home page.
Email alerts
Parents and students are encouraged to sign up for email alerts. If you choose to take advantage of this service, please be aware that Gradebook displays live data.
Attendance alerts
There may be lag time between the time you report your student's absence as excused and the time the information is entered into the database.  It is also possible that a student who is marked absent is actually tardy, and the absence will be changed later in the day.  Please allow time for data to become current before contacting the attendance office.
For login and password information, please call the registrar's office at 541-757-5804 or email bonnie.ryan@corvallis.k12.or.us.