Raider Softball

The Crescent Valley Softball team competes in the 5A level in the Mid-Willamette Conference which is governed by the Oregon School Activities Association (OSAA). This program supports multiple softball teams dedicated to teaching softball, teamwork and sportsmanship while competing at a high level. Through a renewed energy in the program, participation is growing and we currently have teams at the Varsity and Junior Varsity level. Visit the OSAA website for league information, game schedules, rules, and rankings.
Our Goals
Our goal is to provide a healthy, competitive environment that allows our young athletes to 'live the dream' of playing high school sports. We provide the opportunity for our student athletes to succeed and excel as representatives of their team, school and community. Through dedication and hard work, the dream can be achieved.
The organization has set its goals very high for the next few years and we are looking for assistance in making this program one of the best in the state. Transforming the program requires that we raise money to update facilities, equipment, uniforms and to cover a multitude of other expenses. The effort is underway, but much work remains to reach program goals.
This will be a large undertaking, and we have targeted a fundraising goal of $55,000 for this year and and $5,000 /year in future years.  Projects include the following:
Upgrade outdated facilities – build new varsity game field including: dugouts, netting, fencing, equipment storage, scoreboard, concessions and install an 'Oregon-proof' turf infield. Remaining estimated one-time cost = $50,000
Increase opportunities for community youth to play the game – youth programs, clinics & camp. Estimated annual cost = $500
Maintain/replace used equipment – practice equipment, pitching machines, balls, bats, etc. Estimated annual cost = $2500
Maintain field and facilities – yearly cost of maintaining fields and facilities. Estimated annual cost = $2000
Raise the level of play – compete with the top programs in the conference and state. Estimated annual cost = Hard work and program dedication.
These costs are all above and beyond the budget that the school provides and need to be raised by the program.  This year is very critical to transform the organization into a program the community can be very proud of…GO RAIDERS!
Steve Peters
Head Coach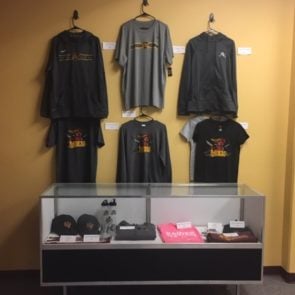 Raider Softball Spirit Wear
To order your Raider Softball Gear and Spirit Wear, please use the form below. All proceeds help support the Raider Softball Program. Go Raiders!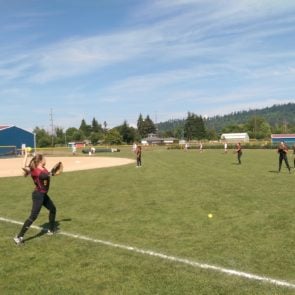 Make a Donation to CV Softball
Funds raised are 100% tax deductible and ensure that our athletes can play on safe and modern fields. The Corvallis Public Schools Foundation is the fiscal sponsor of this fundraising program. CPSF is a registered 501(c) 3 in the state of Oregon, Tax id 93-1208608. Your gift is fully tax deductible as allowed by the IRS and all donations are acknowledged with a contribution letter that is mailed to the donor.
Send a check to CPSF, 1555 SW 35th St, Corvallis, OR 97333 (note CV Softball in the memo line)
Volunteer!
A background check is required for all volunteers in the Corvallis School District. Volunteer applicants must have a background check cleared before they can volunteer. Please allow two weeks for notification that your application has been approved.