1. Cap/gown pickup will happen this Saturday, May 16th from 10:00 am to 12:00 pm. Seniors can also drop off any school items that need to be returned. Due to weather, we have changed our pick locations. Please look over this map.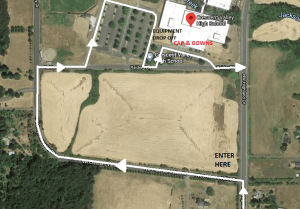 3. FREE DONUTS for seniors! Stop by the Melon Shack on Saturday, May 16th from 1 – 4 pm. 
4. The 2020 Graduation Celebration Parade will be streaming live on a private YouTube channel. We will provide more information regarding this as the event approaches.